Maybe I've been out of the loop, but I didn't even know a product existed that allowed you to use your cell phone like a home phone.  My family hasn't had a landline in four years; we just didn't think it made sense.  I have to admit, though, sometimes the mad search for my ringing cell phone is frustrating.  By the time I find it, the person has hung up!  My friends and family complain that I'm the hardest person to get a hold of, but it's impossible to be glued to my cell phone at all times.  Even if it is by my said, I often need two hands to do housework, play with my daughter, or get ready.  So when VTech's Connect-to-Cell Phone System showed up at my door, I couldn't wait to try it!  Even my husband (who rarely comments on anything associated with my blog) thought the system was brilliant.  Then again, this was something he could really benefit from since he works from home.
Key features of the VTech DS6421-3 Connect-to-Cell:
Push-To-Talk acts as a multiple handset walkie talkie system to instantly communicate with any or all of the handsets within the system.
HD Audio provides an extended frequency band allowing for the signal to be reproduced and tuned for a fuller and clearer sound.
Make and receive landline and cellular calls – Connects to BLUETOOTH enabled cell phones to make and receive calls with the ease  of a home phone system. Two cell phones can be actively connected to the base. Cell calls can be made or received from either of these two active cell phones. Pair four different cell phones to the base unit.
Voice Announce Caller ID audibly announces the name and number of the caller on all of the handsets and base unit. (how cool is that??) No need to find the handset to see who is calling.   Makes screening calls that much easier (love it!)
With the touch of a button, the handset speakerphones makes hands-free conversations easy.
Expandable up to 12 handsets using only one phone jack.
Access your cellular phonebook directory – Download your cellular phonebook directory to this cordless phone system.  Dial a landline or cellular call from the directory for easy access. Stores over 6000 directories from up to four different cell phones. No need to input names and numbers into your cordless phone. (Thank Goodness!)
Pair four different cell phones (or headsets) and have two devices actively connected. Cellular calls can be made or received from either of the two active cell phones. Landline service not required, works great for cellular only households.
There are so many more great features, you can check them out for yourself, by going to VTech's website here.
As the holidays approach, I knew things around the house would be getting even busier–and messier–making all the features of VTech's phone system that much more appealing.
In a recent holiday survey, Vtech found:
46% of respondents said they would spend more time with family/friends if they had an extra set of hands to get things done (51% of all females); higher with moms at 48%.  37% of respondents said clean the house quicker; 47% of moms
31% of respondents said phone calls ranked the highest as the biggest distractions to getting more done at home during the holidays.  24% of respondents (48% of moms and 40% of dads) said kids needs/events
81% of respondents (92% of parents) ranked a device that could help you multi-task and get more things done  as very/somewhat important
I guess I'm not the only frazzled parent out there who wishes I had more hands!  After trying out VTech's Connect-to-Cell phone system, I'm thinking it might just be the perfect gift for some of those hard to buy for people on my list this year.
Disclaimer:  I wrote this review while participating in a campaign by Mom Central Consulting on behalf of VTech and received a product sample to facilitate my review.  As always, all opinions–good and bad–are my own.
I will never forget the day we got the call from my sister-in-law, Jill.  She was in the hospital and had just had her baby.  How could that be? She was only 24 weeks pregnant? The terror in her voice was palpable. My husband and I felt helpless.  We were in Cleveland, Ohio, where my husband was going through his own health scare with cancer and my sister-in-law was thousands of miles away in Arizona.  To top it off, it was right around the holidays.  Little John weighed 1 pound 8 ounces, when he was born, and was 12 inches long. He spent 110 days in the NICU before coming home on March 20, 2006. John is a true miracle and an inspiration to all that meet him!  You can read more about his amazing story here (grab the tissue!)
More than half a million American babies are born prematurely each year.  That's a staggering 1,400 babies born prematurely in the United States every day. Because premature babies immune systems haven't had time to fully mature, preterm infants are more likely to develop infections.  Preemies have underdeveloped lungs, so they are more susceptible to respiratory problems.
Respiratory syncytial virus (RSV) is a highly contagious virus which is quite prevalent during the winter months. It is transmitted primarily by hand-to-nose, hand-to-mouth, and hand-to-eye contact. The severity of the symptoms vary depending upon the age of the child and whether he has any chronic medical problems.  RSV can be particularly serious in infants born prematurely and children under the age of two suffering from chronic lung conditions.
For otherwise healthy children, RSV usually amounts to little more than a cold. However, for preemies and other at-risk infants, the health consequences can be much more serious. In the U.S., approximately 125,000 children are hospitalized each year with serious RSV disease and, sadly, some of these children die.
To help protect your baby from RSV, there are simple steps that parents and caregivers can take:
Have family members and caregivers wash their hands with warm water and soap before touching the baby

Avoid being around the baby if you have a cold or fever

Avoid exposing the baby to other children with cold symptoms

Keep the baby away from crowded places

Never smoke around the baby

Talk to your baby's pediatrician about RSV risks and prevention
Symptoms
Contact your child's pediatrician immediately if your child exhibits one or more of the following:
Persistent coughing or wheezing
Rapid, difficult, or gasping breaths
Blue color on the lips, mouth, or under the fingernails
High fever
Extreme fatigue
Not eating well
To learn more about RSV please visit www.rsvprotection.com.
As we prepare to celebrate my nephew John's sixth birthday, I can't help but think of all the other babies born too soon. November 17th is World Prematurity Day, an important day designed to help raise public awareness about the problem of global prematurity, which affects more than 13 million babies worldwide.
I wrote this post while participating in a blog tour by Mom Central Consulting on behalf of MedImmune and received a promotional item to thank me for taking the time to participate.
My parents always seem to be in the right place at the right time when I really need them.  It seems to happen by coincidence or by some other miraculous way.  Here is a time when they happened to be there for me when I really needed it.
My parents were visiting for the birth of my second child.  They came to help out with my 2 1/2 year old daughter (at the time), and they came in from DC as we were living in Peoria, IL at the time.  They were great at helping out and taking care of things at home.  In any case, things were moving along smoothly.  I had a normal delivery and I was headed home a few days after the birth.
About two days after being home I started to get sharp pains in the middle of my stomach.  My husband said to take a warm bath (that's the cure-all in his family for ailments), but even after the bath I felt terrible.  My parents and husband told me to call my OB just in case it had something to with the delivery.
I called my OB and she asked me a few questions.  It wasn't until she asked if I was nauseas that it became more serious.  I said, "No, not at all.  In fact I am not hungry at all.  I've haven't had much to eat in a couple of days.  I just have no appetite."  She said to go into the ER immediately.  I got a bit nervous and it was almost midnight.  I had a newborn at home that was a few days old and would NOT take the bottle at all, and my young daughter was fast asleep.  My dad said he would drive me to the hospital so my husband could stay and tend to the kids.
I got there, did some tests, and found out that even though the pain was not on my side I needed an appendectomy ASAP.  My dad was tired, so I told him to go home and help  there.  I knew my husband would be up most of the night with our newborn, feeding him with a small tube along his finger.  Other than breastfeeding, that was the only way to feed him.
I went into surgery at 4:30am.  Everything went well, but it was strange being right back in the same hospital that I had just spent days in.  My parents were there to help my husband with bringing our newborn back and forth to the hospital.  I would feed him when he was there and then pump for them to take some milk home.  They also helped with my daughter and it was just a blessing they happened to be there.
Another time when they were visiting in Peoria we ended up in the ER again.  My son, daughter, and I all picked up a vicious virus and could not stop throwing up.  My husband was not in town and they were super helpful during that terrible time as well.
I am lucky to have such wonderful and helpful parents.  They are coming to visit us in Rhode Island this Thanksgiving.  I hope we have a fabulous and uneventful time together with no trips to the ER!
Do you have family that is there for you when you need it?  What time were they the most helpful?
Kristin Wheeler
My sister and I spent our childhood pretty much attached at the hip. We have subsequently spent most of our adult lives thousands of miles apart. She has a job that has moved her around quite a bit, I have my own business here in Phoenix and am, therefore, not moving any time soon.
For a while, our lives were quite different. She was rising up through the ranks  in her career,  and I was beginning to have babies and trying to start a business while keeping my head above water. She was flying to a premiere in L.A., wearing a fabulous dress and getting her hair and make-up done, and I was trying to get breastmilk out of my work shirt, and trying to picture a life without a "Boppy" and immunization records.
More recently, with the birth of her first baby about 22 months ago, my sister  is in the forays of early motherhood and chasing a toddler, and I am navigating a household where no more naps are taken, but two school-aged boys may or may not jump off the dog kennel onto the couch in superhero fashion. The divergence of our lives the past 20 years is narrowing again and our circle is beginning to get smaller.
There was a time when my boys were really young and I was a nap Nazi and a hyper-scheduler and every time my sister  looked at me I felt like she thought I had three heads, and maybe I did. I had my second son on a Thursday and saw my first patient in my new practice on a Tuesday. Not exactly the best timing, but at the time, it is what I felt I had to do. I don't imagine I was much fun in those days, and she probably wondered whether I ever would be again. I wondered if there was ever going to be a time where she would understand the pressures and demands and stress I was experiencing. I wanted her to love my babies as much as I did, but seeing them once or twice a year was not really enough to forge the tight bond for which I had hoped. When your kids are under the age of three, they are only friendly with people they see often, people with whom they have established memories.
Fast forward almost nine years from the time I had my first, and she was finally having her first. Although I hated the desperation in her voice as she was describing the frustrations of no sleep and early mommyhood, I loved being the one she called for advice or for simply an ear. I wished I could have given her a shoulder. It was very hard to be so far away and not have the ability to hold my sweet little niece and give my sister a break without her having to worry about her baby being cared for. Because to me, that is what family does. They are the people with whom you can trust in caring for your most valued possessions without worrying about them. We had two or three days here and there–not nearly enough time for me to be a trusted face for my niece or for my boys to really spend some quality time with their aunt.
Then this past summer came. My sister was in the throws of looking for a different job….she had some time to spare–we planned a family vacation, and then my boys got to spend an extra week with my parents and my sister, her husband, and their new niece. They came home with the kinds of stories that can only come with time real time spent in the company of the ones you love. They loved their niece, they constantly played with their uncle, and they were doted on by their aunt. The story was coming together….closer to what I had always wanted for us.
Now there is a real possibility of her finding work here where I live. I can barely think about it because I dare not, lest I jinx it. They have been staying with us and other family off and on the past few weeks–and any time they aren't at our house, my boys are wondering when they are coming back. You see, there is no other reason that 9 and 7 year old boys would be so infatuated with a 22 month old cutie pie, except for that family bond and time that establishes and cements these core relationships. My sister is over the hump and confident in her motherhood and I am basking in these boy years where they still let me kiss them. We are both relaxed for the most part, sharing the best bond of sisterhood and motherhood. She watches  me looking adoringly at her daughter and I look at her cracking up at my silly boys' antics. It just doesn't get much better. And my niece? No stranger danger with me anymore. This morning I got a kiss and a smile–none of that "Who is this lady that loves me?" look. My sister and I are geographically and emotionally closer all at once. Our lives are converging–no longer parallel three time zones apart…..attached at the hip, and hopefully within the same time zone, state, county, and maybe even zip code.
As you read in my previous article, I wanted to check out the book "The No-Cry Picky Eater Solution" by Elizabeth Pantley.  I have been having an awful time dealing with my 4-year old son and his eating habits.  He has been increasingly getting worse too!  He seems to always ask for sweets, and when I offer him a healthier food instead he just doesn't eat.  I feel like this kid is either starving or eating junk.  I have been feeling extreme guilt from this as well.  Everyone wants to be the best parents they can be, and when your child is continually asking for food that is not healthy, it makes you feel like a failure as a parent.
I just finished reading "The No-Cry Picky Eater Solution" by, Elizabeth Pantley.  It is seriously one of the best informational parenting books I've read in a long time.  A big THANK YOU to Elizabeth Pantley for making me feel better and to give me strategies to deal with picky eaters.  It was nice to hear that I am not alone, and that my child and I are both "normal."  There are many other parents out there that are dealing with my same issues, feel my same guilt, and it was nice to learn that a lot of it could be a natural instinct for my son to gravitate towards these sweeter foods (although apparently it didn't help that I craved sweets and indulged while pregnant with him).  Here are my favorite things about "The No-Cry Picky Eater Solution":
1.  The book gives you some background at why kids can be picky eaters.
2.  The book helps you to understand if your child is a typical picky eater or something more serious.
3.  The book gives you facts about eating and about foods with listed solutions.
4.  The book describes the "fundamental four" when dealing with picky eaters: Attitude, Environment, Amounts, and Rules.
5.  The "Rules" section is great!  It lists the rule, if you should break it or keep it, and tips about the rule.
6.  The book has tricks and tips to get picky eaters to eat!  Here's the one I am trying this week (as my son is addicted to PB&J):
"Begin by replacing one slice of bread with whole wheat, keeping the other slice white.  Place the sandwich on the plate with the white bread on top.  Over time, experiment with replacing both pieces of white bread with whole wheat bread." Pantley then goes on to explain replacing the peanut butter and jelly portions with healthier alternatives.  Such a great idea and a slow transition that will be easier for the kids.
7.  There is a list of healthier alternatives for food that is not-so-healthy.  Pantley says not to use words like fat and junk food.  She says it's best to state things positively to kids about food, such as "Once you are finished with your healthy meal you may have a dessert" instead of "No junk food until you eat that healthy food."
8.  LOVE "The Experts' Favorites" section at the back of the book!  It has wonderful recipes for kid-friendly healthy meals.  Yes, there are even yummy desserts!!!
This book is my new GO-TO parenting book!  I will be keeping it in the kitchen to refer back to!  I will also be setting a good example to my kids by eating healthy and having all of us sit down together at the table for meals.  It's a hard thing to do with our hectic schedule, but Pantley emphasizes how helpful this is for healthy eating.  We will try our best!  Kids learn from parents!
You can get a copy as well.  It's a must have for any parent who is dealing with a picky eater (and there are more out there dealing with this issue than I even realized).  Here's how to get a copy:
1.  WIN this awesome book in my giveaway!  The author, Elizabeth Pantley, will send you a signed copy of this book that was just published this month!  The more you do on the Rafflecopter below the more chances you will have to win!  CLICK HERE to go to the Rafflecopter and WIN!
2.  Order "The No-Cry Picky Eater Solution" on Amazon!  It's on sale right now and a fabulous deal!!!
Happy reading!!!  After you finish, please let me know what you think of the book as well!
Kristin Wheeler
If you look at the photo smiling out at you from our yearly holiday card, taken on an idyllic Rhode Island beach, you'll see six happy faces, a proud family clutching each other with love.  Every year I schedule a family photo shoot to get that picture.  Every year we get one.   And I mean JUST ONE.  Out of the hundreds of pictures the photographer snaps, there is usually only one picture where we are all happy, and looking presentable enough to send out to everyone we know.  The rest, the outtakes, tell a different story. They tell the truth behind all those happy smiling family photo cards you get in the mail each year.   If you have a family of your own, with small children, and have been through this process, you know what I'm talking about.  They are much more anarchic than the calm conveyed in the final photo.
It begins at home hours before we leave. I run around and pull together complimentary outfits for us all.  Each year I come up against protests about the outfits from the girls, as though I had asked them to be tarred and feathered.  The boys have usually outgrown what I've laid out, since they wear their white button down dress shirts so infrequently, and they can't stand having to change outfits.   The kids complain and drag their feet, and it takes much shouting and cajoling to get everyone in the car.  By this point I have usually given up on the complimentary outfits, and the neat hair.  Around this time I may even be reduced to shouting something childish like "fine! I don't care what the rest of you look like in the picture as long as I look good!"  As we drive to the beach, my husband is getting cranky due to all the bickering and back talk.  He questions the need for the professional family photo, and usually chooses this moment to find out what it costs.  Now my husband and I are bickering too.  I try to remind him that the outcome will be worth it.  When we arrive at the beach, I am already apologizing to the photographer for our motley state.   As we begin to try to pose, at least one child is freezing and miserable.  We bribe, threaten, and tickle to get the desired simultaneous smiles from all four kids. This year we added our untrained dog to the pandemonium.  He was kicked out of the family photo after about 5 minutes for stepping on one of the kids and making them cry.
Once again we ultimately got the photo.   Just one (as close to perfect as we'll ever get) photo of our precious family, and the dog even made it in without needing to be added in photoshop.  Having that one picture that captures this moment in time is so worth all the trouble we go through to get it.  We cherish the timeline of our growing family that we  now have, and we can laugh when we scan back over the years of our family  pictures, knowing the bedlam that went into capturing them.  In turn, we love getting our friends holiday cards with pictures of their kids each year, seeing how their families have grown as well, and knowing the secret behind those perfect family photos. Chaos!
These are outtakes from back when we only had two kids! (and one on the way)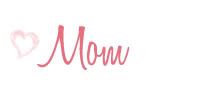 The summer is over and school is back in session for my children. Their school break was a whirlwind of vacations, summer camp and classes, with very little down time. To say I was anxious for the school year to begin is a major understatement. Add to that the extra several days that Tropical Storm Irene brought us and it was clear from both my children's and my perspectives that school needed to start. When the day finally arrived, I packed the oldest three on the bus for their full days of school with smiles all around. I then settled down with the youngest of my brood, who is only three, for what she endearingly calls 'Mommy school'. No rest for the weary, as the old saying goes. At least I was only going in one direction instead of four.
Then I got the game-changing email. My dear sweet three-year old was accepted into Playschool! Our town runs an absolutely incredible program though the high school in which they run a model preschool for the students interested in child development. One of my other children was lucky enough to be able to participate as well, so I knew what an opportunity this was. So now I anxiously prepared my youngest for school. New backpack, new lunchbox, new folder, new crayon box. She was good to go, and more then eager to kiss Mommy good-bye and walk off with her friends. I have to admit, as I left my three-year-old 'baby' at school I did get choked up. Another milestone. Another era over.
I went home that day and sat on the sofa, and then it hit me. I had the next precious ninety minutes all to myself. I could not tell you the last time I actually could plan to have time with no direct responsibility for any of my children. What would I do? There is always a long chore list in my house…laundry, cleaning, cooking, preparing for this or that. I sat there for about ten minutes trying to decide which chore to pick. I got to thinking. I had ninety minutes for me. What did that mean? Somewhere amid the science homework and soccer games and ballet classes, I lost sight of what I could spend my 'me' time on. I love my children, but the role of Mommy almost always comes first. Now, I was thinking about what I craved, needed, wanted to do. I thought of A Mom Knows Best…all the contributors have something exciting to offer you as readers, but also me as a fellow contributor. I am still sporting mommy jeans and sweats, yet I read with excitement Carrie Humphreys' awesome fashion
tips. I love a glass of wine now and then, yet I know nothing about it. Jessica Granatiero and her amazing shop, The Savory Grape, are always hosting tastings and informational get-togethers. Why haven't I attended? Carla Izzard lives in the same town as I do, and we both share an interest in running, yet I couldn't tell you the last time I slipped into my running shoes and hit the road. Maureen Umehara always has such wonderfully supportive and thought- provoking comments. I decided right then and there, when Cait was at school, I was going to take those precious few hours a
week and work on me, rediscovering the me that is not the mom, the nurse, the educator, the volunteer…but the me that is a person with lots of ideas and dreams. And where better to look for guidance and help then the amazing group of ladies that contribute to this website. Each week I will be looking to work on something about me that needs looking at…and asking for the input of these amazing women. Won't you join me? Look inside yourself and take a look at who you are, and who you want to be. I am sure the ride will be bumpy, with lots of twists and turns. The destination is a better me, a better us. I know the trip will be worth it.
Do you have a personal or professional goal you've been working toward?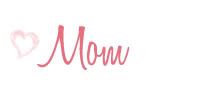 I've been married 10 years, I have two kids, but I am not a good cook.  I should be though, right?  If you are a wife and a mom you should cook.  That's what I've always thought growing up.  It probably doesn't help that my husband is a great cook.  He cooks and I clean.  I must admit, I clean well.  I like to clean.  It's sick I know.  My friends call me Monica from the TV show Friends.
Anyway, I do want to cook more and cook better.  I just don't know where to start.  I see these other women writing weekly shopping lists and planning out menus.  The only thing I ever really cook besides Mac N Cheese is anything you can throw in a Crock-Pot.  I have a recipe book for my Crock-Pot, so I can find ingredients and throw them together and push start.  I can do that!  And it tastes great when it's done.  That's the extent of my cooking though.
What menus are these women planning?  How are they so organized that they have coupons for each item?  I can't even bring myself to use the FREE Soy Milk coupon that keeps printing out at Stop-N-Shop.  I suck at using coupons.  I wish I could be more like these awesome homemakers, but I just don't know where to start???  Help anyone???
Please give me some tips!  I also want us to start eating healthier!  I picked up some yummy veggies at a local farm yesterday, and my husband (of course) made an awesome vegetable stir-fry with brown rice, so that was good.  We don't always eat that healthy, though.  I try and have a fruit, veggie, and main meal for my kids each night, but it's hard.  They also usually fight me on the veggies and leave them on their plates!  Any tips for that?
I just got a book called "The No-Cry Picky Eater Solution: Gentle Ways to Encourage Your Child to Eat – and Eat Healthy" by, Elizabeth Pantley.  I will let you know how it helps me and all about the book once I am done!  It should be a start and helpful for me!
I think it probably just comes down to making cooking a priority.  I may not ever be as talented as my husband who can just see ingredients and create his own dish, but I know I can follow directions/recipes if I really want to.  I do love to bake!  I bake cakes, cookies, muffins, etc., so I know how to follow directions correctly.  I just don't cook.  Cooking is different than baking.
I guess it's just easier being lazy sometimes.  It's easier throwing a frozen lasagna in the oven than making it from scratch.  I will put my mind to it and try harder.  I think I will make it a point to cook at least 3 meals this week from fresh ingredients.  Post some easy recipes for me if you have any!  Thanks!
* Do you feel pressure to be a good cook because you're a woman?
Kristin Wheeler
I had the most fun last Saturday than I have had in a while.  And get this, the fun was not wine-induced, nor was it with my friends, nor was it on a romantic date night with my man. It was at my little guys' flag football game. Let me just say that if you have not yet entered the foray of watching youth sports, especially when it involves your own kids, you are in for a treat. There are kids cracking up and misbehaving, kids running the wrong way, high- fiving and back-slapping, kids doing the end-zone boogie, and kids who are standing in the middle of the field during a play having absolutely no idea what to do.
This is not our first season, but it is the first time both kids were excited for weeks beforehand, and it is the first time they both had great games on the same day. The league we are in emphasizes nine core principles, one each week. Some of these include responsibility, teamwork, sportsmanship, etc. The coaches highlight these traits during the week and, at the end of the game, the kids vote on which player they think best demonstrated the core characteristic. I like this and I really think it speaks to the integrity of the program.
My youngest pulled lots of flags, ran hard, and on the second to last play of the game, ran for a touchdown. I looked behind me where my older boy was practicing and saw him cheer for his little brother's play. I then watched as my little redhead ran through the parent tunnel and gave me a special high five and a hug. He was so proud to finally be able to share in his own accomplishments, not under the shadow of big brother. Next up was my older son's game. He is at an age where he is really into it. As the time grew closer to his game, I noticed his face changing, growing more serene and steady. I saw his steely focus and thought, "Wait a second, that looks familiar….he is getting his game face on!" Normally, he is the first one to crack a joke and have a giggle, but as the clock ticked down there was none of that. He looked up to find where I was sitting and I gave him the "thumbs up." Game on, peeps.
He ran for two touchdowns and threw for one. He huslted and brought it, every play. He also pulled lots of flags and deflected a few passes. I wanted to jump out of my chair and run down to the field, grab him in my arms and swing him around. Somehow, I restrained myself and just gave him a smile and a thumbs up. It was HARD not to wig out, purely out of joy and excitement for him. I was a proud mama.  You know what made me the most proud though? When I saw my youngest hand back the flag he pulled to its owner, when I saw my oldest pause and crouch down in concern for a fallen teammate, when I saw them both listening to their coaches and cheering on their teammates for plays well made. That's the good stuff.
But here's the thing, be it touchdowns or the drums, a well-written essay, or getting into a great college,  I want my kids to have their own spotlight, without me trying to share it or in any way take credit for it. I want them to bask and sit and bathe in what they have done–and when and if they want me to share it, they can bring me in….but I always want to remember that it is about them. I lived and am living my life; I got to make the choices (right or wrong) that seemed right for me at the time, and I want them to follow suit. It's tricky stuff, letting them make mistakes and learning from them, or letting them make decisions that I don't necessarily want them to make because it isn't what I want for them. I do know, though, that I must let them do these things if I want their love and respect forever. If they trust that I truly want for them what they do, and what makes their hearts shine, then I believe they will seek my advice and wisdom (if I have any) when they need it.
Those touchdowns though; inside I was screaming and jumping and acting like a maniac. Just saying.
I keep reading all these articles in our Rhode Island paper about the Camden Fry murder case. It happened just a few miles down the road from me. Yes, it happened here, in tiny Rhode Island, but it's a story that's all too familiar around the country….a mom, struggling with her own depression, commits an unthinkable crime.  In this case, Kimberly Fry is accused of strangling her own daughter, 8-year-old Camden.  It is so scary for me to even imagine that. We all remember Andrea Yates,  from Texas, who drowned all five of her children one-by-one in the bath tub at home. She was apparently suffering from postpartum depression.
Andrea Yates and the 5 kids she killed
Camden Fry was a bright-eyed girl who would be in class today with her friends in North Kingstown, RI. Instead, police say, fed up over arguments involving bathing, Kimberly Fry wrestled the young girl to the ground, covering her nose and mouth so she would be quiet. Too quiet. That was the last breath Camden Fry ever took. We're told Camden did have ADHD and would have fits of crying and kicking on occasion.  Parents need to make sure they are educated about how to deal with their rage and to walk away or get help from others when they can't handle a situation.  I know in this situation things were probably more extreme; someone who goes as far as killing in my opinion must have some sort of mental breakdown or illness.
Camden Fry, 8-years old when killed
Police say, that fateful night, Kimberly Fry, also dragged her limp and lifeless daughter to bed, laid her on her side, pulled the covers up over her, and then tucked her stuffed animal under her arm. Fry's attorney says the death was accidental.   Camden's dad, Timothy Fry, was playing hockey in Cranston. He peeked in on his daughter sleeping, and then checked on his wife asleep as well. In the morning he noticed his daughter was not up in time and went to find her in bed. She had obviously been dead for hours. Timothy called the police, woke-up his wife, and was in complete shock.  Prosecutors say the night of the crime, Kimberly tried to commit suicide taking a potent cocktail of painkillers and anti-depressants.  Kimberly Fry has pleaded not guilty to second degree murder. Her trial continues, this week, in Rhode Island.
Kimberly Fry, accused of murdering her daughter
While researching how moms can actually lose control and turn to murder, I found some very interesting information. First of all 30% of murdered children are killed by their own mothers. Also, here are characteristics that these mothers seems to have in common (information found at MomLogic):
Some of the issues involved with these moms include mental illness, isolation, anger, and fear. They also have poor coping skills to handle stress and may have little emotional support from family or friends.
What has been found is that moms who murder usually fall into one of the following categories:
Altruism: These women believe their children are suffering or are in some type of pain and they believe killing them will put them out of their misery. These moms usually are severely depressed.
Psychosis: These moms suffer from schizophrenia or another psychotic disease such as postpartum depression with psychotic features. They often hear voices telling them to kill their children.
Unwanted Children: This mom doesn't want her children. They are inconvenient to her lifestyle. These moms usually have narcissistic or borderline personality disorders.
Maltreatment: This is the most common category. These mothers kill their children in the course of abuse without the intention of murder.
Revenge: These moms want to punish the father by taking away what she believes to be the most important thing to him: his kids.
Obviously all of these characteristics involve people that must be very mentally ill. I think kids need to be removed from homes that have parents with extreme mental issues, or,  at least, the situation needs to be very closely monitored by others. Many times the spouse is aware their partner has mental issues, but never thinks it will lead to murder. Timothy Fry knew his wife was depressed and on medications. He testified he even heard her say life would be easier without their daughter around. People need to be aware of signs and get help for the moms that are in trouble. If help is not found for a sick mom, it could result in the death of a child.
Here are more stories of moms who have killed their children, as well as resources to help those who might need it.  Let's all work together in our communities to spot moms who need help.
Here is a link to the Camden Fry Memorial Fund, set-up by father Tim Fry to honor his daughter.
Kristin Wheeler