On Monday, September 3rd,  a new generation of preschoolers will get the chance to experience Make-Believe as Daniel Tiger's Neighborhood premieres on PBS Kids  with a special one hour block of two back to back episodes. (check local listings for exact time).
Produced by The Fred Rogers Company, Daniel Tiger's Neighborhood follows the adventures of a 4 year old tiger named Daniel Tiger, who is the son of Daniel Striped Tiger from the classic show Mister Rogers' Neighborhood. Daniel Tiger uses the show to invite children into sharing his experiences in his peaceful yet lively neighborhood. Targeted toward preschoolers aged 2 to 4 and their parents, Daniel Tiger's Neighborhood teaches kids fun and practical strategies and skills needed for growing and learning.
"No one knew better than Fred Rogers how to connect with children," said Bill Isler, President of The Fred Rogers Company. "And, like Fred, Daniel Tiger will visit preschoolers every day. Daniel Tiger's Neighborhood is an exciting new series with all the right elements to appeal to today's children and families. It's well-poised to become a much-loved classic for years to come."

Daniel starts his day by donning his red sweater, tying his sneakers and inviting his preschool pals at home into the bright and lively Neighborhood of Make-Believe. Daniel Tiger's Neighborhood features the next generation of the original characters from Mister Rogers' Neighborhood. Daniel's best friend is O the Owl, who lives with his Uncle X in the tree next door to Katerina Kittycat, daughter of Henrietta Pussycat. Daniel also loves to visit Prince Wednesday, the youngest member of the royal family headed by King Friday, in his castle; and Miss Elaina, who lives with her parents, Lady Elaine Fairchilde and Music Man Stan, in the Museum-Go-Round. The familiar red trolley "ding dings" its way all around the Neighborhood.

And guess what?  We're hosting a giveaway! One lucky aMomKnowsBest reader will win a Daniel Tiger's Neighborhood gift pack, complete with a Daniel Tiger luggage tag, crayons, Daniel Tiger printables, backpack and crayons, pencils, stickers, and more…and it's all courtesy of PBS Kids!  Just leave a comment below telling me why you want to win or what you thought of the show.  We'll pick a winner by September 6th.  Also, don't forget to go to the PBS site for more Daniel Tiger interactive fun.
It's been blazing hot in Arizona; if we aren't at the pool we are indoors with the air conditioning at full blast!  Hershey's has a terrific campaign going on right now to celebrate family, friends, memorable moments and summer,  called Camp Bondfire.  On their facebook page, they are giving away a fire pit and s'mores skewer set to fans who sign up to be campers.  How fun is THAT?
With Tucson's triple degree temperatures, I decided to take my s'mores party indoors. While I love sitting around a fire, the weather just doesn't support it.  I almost think our little party worked out better this way, though.  I had the kids help me line graham crackers on a pan with a Hershey's square on each cracker and a marshmallow on top.  I put them in the oven for a few minutes and then let the kids put the s'mores together.  They were a big hit.  HUGE!
The only issue we had was Paige having a complete meltdown once she realized she could not eat ALL the s'mores herself.  I sent all the kids home was some s'mores in their buckets and told them to share the bash in their buckets with family members at home.
Look at this sad face, as she tries to stuff as many s'mores into her mouth as possible!
If you need some inspiration, and you're looking to create memorable moments with your family head on over to Hershey's facebook page, where you'll find an interactive application.  A terrific group of bloggers from The Motherhood will serve as camp counselors,  share their own special memories and ideas on how to create new ones with your own families.
Disclosure: This post is part of my participation in the Hershey's Camp Bondfire campaign, but all opinions expressed are 100%  my own.
Ever since my daughter started going to school a few days a week, she's been more enthusiastic about saying her ABCs.  She loves going around the house and finding things that start with each letter of the alphabet.  The EMMY®-nominated children's series DINOSAUR TRAIN® will be incorporating the alphabet with its traditional dinosaur facts and stories during a one-hour "Dinosaurs A to Z" special premiering TOMORROW, May 14th on PBS KIDS!
There's also a  Dinosaurs A to Z Countdown Contest on the new Dinosaur Train's Twitter and Facebook  pages, where you and your kiddos can answer  fun and educational Dinosaur A to Z trivia questions for a chance to win Dinosaur Train prizes every day!  Don't forget to check your local listings for tomorrow's special.  I hope your little ones enjoy it as much as I think mine will!
My middle son is obsessed with electronics, in particular, the computer. He can take or leave television (me, too, thanks to Hulu), dabble in X-Box and the DS, but according to our James, Minecraft or Spore on the computer make his life worth living…or so he thought.
My husband and I limit access to his 'beloved' to one hour a day if he plays that much music on the piano and his trumpet. Sometimes we just limit it entirely at our discretion depending on how mindful he is of the rules. We are probably stricter than most parents (certainly not close to the Tiger Mom!) mostly because we feel strongly that there are many other ways to spend one's time than with electronics. We want the children to consider those ways when they discover free time in their very busy schedules. To us, it's an important developmental milestone in the process of maturing to know how to manage time when no one is there to dictate.
During a discussion with my husband about what other activities he might do instead while dad was using the computer for a complicated recipe, 11-year-old James came up with a fantastic array of options. It was so wonderful to see this many childhood pastimes that I thought I would share it with other parents who may get the same argument that "there's nothing else to do!"
"50 Things I Do for Fun"
1. Drawing cartoons

2. Designing the school newspaper
3. Playing computer (interestingly, not #1)
4. Basketball
5. Reading
6. Soccer
7. 4-square
8. Going to school with a fake moustache
9. Sketching logos
10. Taekwondo
11. Yo-yo-ing
12. Singing
13. Piano
14. Racing the dogs
15. Bicycling
16. Cooking
17. Clay sculpting
18. YO-MAMA smackdowns with friends (??)
19. Sword-fights with Nicky (younger brother)
20. Writing stories
21. Making forts
22. Bubble: a school game

23. Dancing
24. Practicing my lettering (bubble, 3-D, grunge)
25. Man-hunt
26. Playing "Predator"
27. X-Box
28. Talking with friends
29. Listening to music
30. Going to parties
31. Bouncing on my friend's trampoline
32. Tackling Nick
33. Cracking jokes

34. Hiking the woods
35. Climbing sheer dirt cliffs like at KIma's (grandma's)
36. Searching the paths for quartz and stockpiling it
37. Building snow tunnels
38. Trick-or-treating
39. Snowball fights
40. Trying to walk across the huge snow pile without falling (snow plow's pile)
41. LEGO's
42. Petting the dogs and getting licked

43. Daddy-Fun
44. Playing jail with George, Olivia and Nick
45. Sampling cookies
46. Throwing rocks to see who can hit a target
47. Rock-jumping
48. Climbing trees
49. Swimming
50. Tasting VICTORY!
While is sure is great to be a kid, I see many activities I like to do, too. Perhaps this is a list I can refer to when I get off this computer!
Happy playing to all!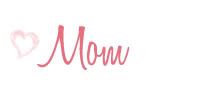 Have you read the book or seen "The Last Lecture" by Randy Pausch?  If not, let me share a little about The Last Lecture.  It is a tradition at Carnegie Mellon for teachers to do a "Last Lecture" where they are asked to imagine they are going to die soon and clarify what would they want to say or teach for their last presentation.  In the case of Randy Pausch, he was actually dying of cancer when he gave his "Last Lecture". His personal experience made the lecture all the more poignant. Many people connected to his lecture on YouTube, ultimately making it an internet phenomenon. As a result, Randy had many tv appearances on a variety of news outlets. He admitted that while he was presenting as an instructor to his students, his lecture was also a way of leaving a legacy and some wisdom to his kids.
This made me ask myself, if I only had a few months to live, what would I want my daughters to know?  Thankfully I am lucky that I am healthy and  I intend to be with them to help them through any growing pains (as well as celebrate their joys and successes).   But knowing what thoughts I would want to impart onto them can make me more clear in what's important to not leave unsaid. So I decided to write them a love note sharing some things I hope will help them down the road. Here it is.  What would your love note be to your kids?
To my beautiful, sweet daughters,
First and foremost, I know I say it all the time, but I love you. You are beautiful inside and out. You're both smart, kind hearted and thoughtful. I am so proud to be your mom.
I was thinking the other day that there are some things I wish I knew when I was younger.  So I was thinking that it would be good to start to write down some of the  things I've learned from experience. Maybe sharing it with you will save you some heartache someday or help you follow a dream or enable you to accept your fears and do something any way.  Even just you knowing I love you so much that I'd sit down and write this for you is enough for me.   Here are a few "words of wisdom" I wanted to share with you….
Inner beauty is so much more important that outer beauty. But you already know this one.

Listen to your gut and stand up for what you believe in (not just against what you don't believe in) or you might regret it.

But pick your battles, not everything is worth fighting for.

While you may disagree with and annoy each other at times, remember to love and respect each other.  I hope you grow up to be each other's best friends.  As I always say when I see you hugging and playing together, "I love that you love each other."

No one ever got anywhere by just complaining. Think of what can be done to improve whatever it is you are upset about.   One rule of thumb I have is if I complain about it three times then I have a choice to make.  I can quit complaining and accept it or do something about it.

Don't waste your time gossiping.  There are so many more interesting and helpful things to talk about.

Follow your passion. Try a bunch of things so you can find out what it is.  Don't be afraid to make mistakes in the process, that is how you learn.  If you're not making mistakes and feeling like a fool once in awhile you're not challenging yourself enough.

Always remember the saying "This too shall pass".  This relates to sad and happy occasions.  Sometimes when you're hurt or sad it will seem like you will feel that way forever. You won't.  Give yourself time and things will change, they always do. The same holds true of when you're happy.  Cherish every moment that makes your heart sing. Time passes too quickly not to stop and appreciate the moments and people who make you smile.

When you're frustrated, believe you can do something to change the situation or yourself for the better. But don't waste your time trying to change other people.

Don't strive for perfection.  Just strive to continue to do your best and learn from every experience. I hope you will always remember the question I often ask you both, "What did you learn from this?"

If you don't have confidence in a skill, then have the confidence that you can learn it. Don't let the lack of a skill stop you from achieving your dreams.

Love lots and let your heart be broken.  I was afraid too often in my life and missed out on some living when growing up. Don't let fear stop you from doing things you want to do and meeting people you want to meet.

Even if you are afraid at times don't label yourself as "shy" (or any other limiting label).  Realize you may just need to learn some new skills or gain some experience in order to feel more secure and confident in what you want to do and who you are.

Be vulnerable. This is something I've learned late in my life.  I thought being emotionally independent showed strength.  But being vulnerable is not a weakness.  It takes courage to be vulnerable.  Often times the only real way to build true intimacy is by letting yourself be vulnerable.

Don't just rely on others for love and acceptance.  Accept and love all of yourself too.  Be vulnerable with yourself about who you are and accept all the good and all the imperfect in yourself.  Other people aren't perfect either and they can't always be there for you.

People aren't prefect and will let you down. It's the ones who will build you up more than let you down that you want to stick around.

Say nice things to yourself.  You are always going to be with you. You might as well be a friend to yourself.

If other people criticize you, assess if it's true or not.  If it is, you can choose whether to work on that weakness. If it's not, realize that it's not about you, it's just their weakness and insecurities talking.

Compromising is so important in relationships.  It's good to find a balance of what you want and what others want.  However, there are some things you should never compromise….don't ever feel you have to compromise your values or beliefs to please someone else, which ultimately means don't compromise yourself.

This is one of my new favorite quotes by Doctor Suess:   "Be who you are and say what you feel because those who mind don't matter and those who matter don't mind."

If you ever feel like you don't belong  somewhere don't take it personal. We all feel like we don't belong sometimes.  Think of the ugly duckling story.   He didn't know he was a swan and was hanging out with the ducks.  What a joy when he discovered other swans like him who understood him.

It's important to have friends who have things in common with you. It's also important to be around people who don't think like you do.  That is a great way to expand your perspectives. If you only hang around people who agree with you, you won't be challenged to have new thoughts or perspectives.

Here are two of my favorite quotes by Albert Einstein: "Insanity is doing the same thing over and over again and expecting different results" and "The significant problems we face cannot be solved at the same level of thinking we were at when we created them."

Don't make the mistake of thinking that because you don't agree with someone you don't like them.  A person is more complex than one issue.  At the very least, you don't have to agree with or like other people, but you should make an effort to show them respect.   A little respect can go a long way.

If someone doesn't respect you, you can turn the other cheek from the next room. You don't have to stoop to their level and return the hurt, but you also don't have to stick around and continue to be hurt.  Make good choices about who you spend your time with. Whether you're aware of it or not, who they are will affect who you are.
I wrote at the beginning of this letter that I hoped some of the things above would help you avoid some heartache.  Scratch that. Sometimes we only learn things by experience which can include heartaches. It may also be that you will only truly understand some of these ideas after experiencing more in your life. My hope is that while I can't stop you from having heartaches, hopefully when you do go through heartache, these words might help prepare you and maybe comfort you in some way.
Oh and just because I wrote some of these words of wisdom (or rephrased wisdom shared through the ages) doesn't mean that I am able to live them every day.  All we can do is strive to do our best to live authentically while trying to make the world a better place, hoping we learn something in the process and gain some true friendships along the way.
Also, I'm sure I could have written a whole book because there is so much to learn in this life.  But this is a start.  I would love to hear or read your words of wisdom some day.
With all My Love,
Mommy
P.S.- No matter what life brings you, may you alway find the fun and joy in living.
Randy Pausch is sadly no longer with us. He lost his battle to cancer.  However, his example and message continue to touch many hearts, including his kids. What are some things you would like to tell your kids? Please share your wisdom in the comments. Then be sure to share them with your kids through words, letters or whatever way you can. Just be sure to share them. Your child is too precious and life is too short not to do it.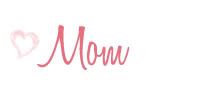 Often we are concerned about whether or not our children are listening to us, their teachers or any other authority figure. Listening is an important skill. However, while it's important to learn listen to others, it's also important to learn listen to ourselves. How do you teach that?
While one daughter was at an afterschool activity, I was waiting with my other daughter.   The activity was taking longer than I expected and she was doing a really good job waiting and getting her homework done. I told her that when she got her homework done she could pick something from the snack machine. We usually don't do this, so this was a special treat.
After getting her homework done we went over to the snack machine. She very quickly was overwhelmed with all the choices. She picked about 10 things that she thought she would like. To help her make her choice (and so we weren't there all day), I told her to turn around from the machine and close her eyes. I told her to think about what she might want and see what popped into her head. This time only 2 things popped into her head. She was then able to pick one.
Sometimes we can be so overwhelmed with what we see as choices that we lose touch with ourselves and what we really want. So it's always important to stop, take a break from distractions and check in with ourselves. What I taught her was an intuitive way of decision making. We often learn about logical processes ( such as pro/con etc) in decision making. Intuitive and gut feelings can be helpful too. In fact, while this simple technique can be used for making simple choices, it can also be used when feeling peer pressure. That is one of the most important times to listen to ourselves.
If I were writing a story then the story would probably end here. But life isn't a story is it? It just keeps going and so did our learning for that moment. Learning to listen to ourselves was only lesson number one.
My daughter sat eating her treat for a little bit. She then said, "Mommy, sometimes my mind plays tricks on me." Of course I asked her what she meant by that. She proceeded to say, "Sometimes it makes me think I want something but I really want something else." She clarified, after eating her treat, that what she really wanted was the other option. Which led us to two more lessons in life:
Lesson number two- It's sometimes really hard to figure out what you really want.
Of course I also discussed with her…
Lesson number three- Sometimes we need to learn to appreciate what we have and not keep focusing on missing what we don't have.
Who says you can't get anything healthy from a snack machine? How about some healthy perspectives and conversations?
How do you teach your child to listen to themselves?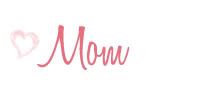 I have been a Dr. Seuss fan for as long as I can remember.  My love of Dr. Seuss started with the books my mom used to read to me as a child.  I'm always delighted when one of the books Paige picks of the shelf for me to read to her is The Cat in the Hat.  I mean, how could any child not love the clever rhymes, plot twists and rebellious heroes found in nearly ever Seuss book?   As my daughter has gotten older, we've slowly introduced television.  She is just now getting to the point where she actually watches a show.  That being said, I am really excited to see her reaction to the news below.  😆
To celebrate the 108th birthday of Dr. Seuss on March 2, 2012 (he died in 1991) PBS KIDS is having a two-hour marathon of  its popular new series The Cat in the Hat Knows A Lot About That! including two brand new episodes.   The TV series and online resources are designed to cultivate positive views about science and scientists among the next generation.  I loved this tip sheet found on the PBS website about how to bring out the scientist in your little one.
In addition to the marathon, kids and parents can enjoy clips of all four of the episodes for free online at PBSKids.org/video and also on the PBS Kids Video app for iPad, iPhone and iPod Touch. Here is the full press release detailing the celebration in full plus episode blurbs.
As an aside, this will be the first of many PBS specials I'll be letting you know about because I've just started on as a PBS KIDS VIP, a group of parent bloggers who will be ambassadors to PBS through their blogs and other social media outlets. I've been invited to the PBS annual meeting where we will be talking about the PBS shows, apps and other special programs.  I can't wait to share all the exciting information with you!  Also, MARCH 1st at 9pm EST, there is a twitter party with PBS Kids.  Be sure to follow @aMomKnowsBest & @PBSkids #CatintheHat to join in the fun!
GIVEAWAY:  A fun bag of Dr. Seuss/PBS Kids loot!  Leave a comment section below to win.
Below is the press release on the PBS kids marathon.
PBS KIDS CELEBRATES DR. SEUSS' BIRTHDAY ON MARCH 2
WITH THE CAT IN THE HAT-A-THON MULTIMEDIA EVENT
Arlington, VA, February 2, 2012 – On March 2, PBS KIDS will celebrate the 108th birthday of Dr. Seuss on-air, online, and on mobile. PBS stations nationwide will feature THE CAT-IN-THE-HAT-A-THON, a two-hour marathon of THE CAT IN THE HAT KNOWS A LOT ABOUT THAT! (check local listings). Kids will also be able to engage with the Cat and friends through games and video content online and on mobile, and parents will be able to enjoy a new Birthday Party Builder Tool on the PBS KIDS Shop website.
"THE CAT IN THE HAT KNOWS A LOT ABOUT THAT! is designed to help young children learn core science skills to prepare them for success in school – while taking them on Seussian adventures that inspire their curiosity," said Lesli Rotenberg, Senior Vice President, Children's Media, PBS. "Families, schools and communities around the country pay tribute to Dr. Seuss at this time each year, and we join them in honoring his legacy with content that encourages kids to explore the world around them."
THE CAT IN THE HAT-A-THON will feature two brand new episodes, "Seasons – Spring and Summer/Fall and Winter," which takes the Cat, Nick and Sally on a journey through the four seasons, and "When I Grow Up/Doing It Differently," in which Nick and Sally explore what it means to grow up and learn that trying a different approach can sometimes be the best way to solve a problem. The marathon will also include encore presentations of "Hooray for Hair/Ice Is Nice" and "Chasing Rainbows/Follow the Prints."
The celebration will continue online and on mobile. Video clips from all four episodes featured in THE CAT IN THE HAT-A-THON will be available for free online at PBSKIDS.org/video and on the PBS KIDS Video App for iPad, iPhone and iPod touch. The PBS KIDS Shop will also launch a Birthday Party Builder Tool – a one-stop-shop for parents' every party need – on March 1. From tableware and party banners to clothing and gifts, the Party Builder offers customized recommendations based on the number of guests and exclusive, personalized products. It's a fun and easy way for parents to plan the perfect party featuring their kids' favorite characters, including the Cat in the Hat.
THE CAT IN THE HAT KNOWS A LOT ABOUT THAT! has ranked among the top ten programs for children ages 2 to 5 since it premiered on PBS KIDS in September 2010.* The series is a key part of PBS KIDS' commitment to helping kids build critical STEM – science, technology, engineering and math – skills through engaging content across platforms.
Images from these episodes are available on PBS PressRoom.
Following is a listing of the episodes airing during the March 2 CAT-IN-THE-HAT-A-THON (check local listings for air dates and times).
"Seasons – Spring and Summer/Fall and Winter" *NEW*
"Seasons – Spring and Summer" – For Show and Tell at school, Nick and Sally must bring something from their favorite season. But how can they choose which is their favorite? The Cat in the Hat takes them to the magical Garden of Seasons, where they can visit any season they like, any time they like! They meet three young animals and journey with them as they begin to grow up. Sally decides that she has two favorite seasons, and with the pictures taken from the Snaparama camera, she now has a scrapbook of pictures to show why!
"Seasons – Fall and Winter" – It's Nick's turn to choose a favorite season. Back to the Garden of Seasons to visit Fall and Winter! In Fall, they meet up with their friends from Spring and Summer to have a going away party for Candy the goose who's about to fly south. In Winter, they have a great time playing with Sam the hare while all his other friends hibernate. Nick can't decide on just one season, so he makes a picture of all the fun they had in both seasons!
"When I Grow Up/Doing Things Differently" *NEW*
"When I Grow Up" – Sally and Nick are trying to guess what they'll be when they grow up when the Cat drops in for a visit. Cat is sure Nick and Sally will never guess what his friend Puggle will be when she grows up. When they see her, they start guessing right away! A frog? A duck? No, a beaver! They discover that, while Puggle may have some similarities to other creatures, she will grow up to be a duck billed platypus.
"Doing It Differently" – Nick and Sally can't seem to find Harvey the guinea pig. They find the Cat in the Hat instead! Cat suggests that Sally and Nick might find Harvey by meeting three friends who always do things differently – like a bird that runs instead of flies, or a cat that swims, or a fish that walks on the mud! Nick and Sally are sure to find Harvey now – by doing it differently!
"Hooray for Hair/Ice Is Nice"
"Hooray for Hair" – Sally and Nick are getting their hair cut today; maybe they should try new hairstyles! A trip to meet three of Cat's friends (and some styling help from the Wig-o-lator) will help them decide! Should they have Yak hair? No, too hot! How about hair like a fur seal? Not quite, too short. A porcupine? No way! How will they ever get a hug from their moms with hair that spiky? They decide that the hair they have is what's perfect for them!
"Ice Is Nice" – Nick and Sally want some nice cold lemonade, but there are no more ice cubes in Sally's fridge! A trip to Freeze-your-knees Snowland will fix that! They meet Cat's friend Polly the polar bear who introduces Sally and Nick to all the different kinds of ice that make up her home. After trying many types of ice, they find the kind that will be perfect for their lemonade!
"Chasing Rainbows/Follow the Prints"
"Chasing Rainbows" – The kids are painting a picture of a rainbow but can't remember all the colors to use. Luckily for them, Cat takes them to Color-ga-lore to meet King Kaleidoscope, an expert on rainbows! A musical number teaches them the proper color order, and a silly spray of water leads them to discover how to make their very own rainbow!
"Follow the Prints" – Nick and Sally are enjoying a backyard picnic when they discover their last strawberry has gone missing! Who could have taken it? Cat's friend Cluey Looey can help them! They are off to Muddyfeet Waterhole where they learn about how the differently shaped feet, paws, or hooves of various animals make differently shaped footprints. Back home, they follow the prints and discover their strawberry was taken by a squirrel! Luckily, the Cat has some more!
About THE CAT IN THE HAT KNOWS A LOT ABOUT THAT!
THE CAT IN THE HAT KNOWS A LOT ABOUT THAT! was created in response to recent findings that children graduating from kindergarten are less prepared to learn about science than about other subjects. The series supports young children's science learning by introducing scientific inquiry skills, teaching core science concepts and vocabulary, and preparing preschoolers for kindergarten and first grade science curriculum — all in whimsical style.
A team of science and early childhood experts developed the curriculum for the first season's 40 episodes, each of which begins with a question posed by Sally or Nick. Although the Cat knows a lot of things, his insatiable curiosity to learn more about the world leads to adventures with Sally and Nick in his one-of-a-kind Thinga-ma-jigger, a marvelously Seuss-ian contraption that sprouts wings, pontoons, booster rockets, skis, and just about anything else needed to find the answer. The inquisitive gang travels to the bottom of the sea to observe giant sea worms, zips to the rain forest to visit animals living in Kapok trees, and shrinks to bee-size to visit a hive and learn how honey is made. Guided by the Cat, the kids figure things out by observing, collecting and managing clues, making connections, constructing and evaluating theories, and having discussions – all in a preschool-appropriate manner. Produced by Portfolio Entertainment Inc. and Collingwood O'Hare Productions, in association with Dr. Seuss Enterprises, Random House Children's Entertainment, Treehouse, and PBS KIDS, THE CAT IN THE HAT KNOWS A LOT ABOUT THAT! is based on Random House's best selling Beginner Book collection, "The Cat in the Hat's Learning Library."
I always try and think about things I like to do with my two kids during the holidays.  I want them to love the holidays as much as I do!  My parents made the holidays so special for us growing up and I want to do the same for my kids.  Here are five things I love to do with my kids during the holidays:
1.  Decorate the Tree and the House Together
We always set-up the tree the day after Thanksgiving.  It's become a family tradition of ours.  It started when we got our Elf on the Shelf book.  The story talks about the Elf, ours is named Chuck, coming out the day after Thanksgiving.  We decided we would set-up the tree and put Chuck in the tree to start his magic.  It's so much fun, and the kids really look forward to "the day AFTER Thanksgiving."  They also LOVE putting the decorations on the tree and decorating with lights outside.  Such a joyous time!
2.  Bake Cookies Together
I am the baker of the family and my hubby is the cook (as many of you probably already know).  I really love to make my "special" chocolate chip cookies and holiday sugar cookies!  I got this really cool cookie press from Pampered Chef that I use to shoot cookies out of!  The kids think it's so funny to use this and the cookies come out great!  I love baking during the holidays and the kids LOVE to join in!  I think I need to host another Pampered Chef party soon here in RI!  They have so many wonderful hostess specials and I LOVE the stuff I get from them!  Also, check out MamaLuvsBooks soon where we will have a giveaway for the Pampered Chef cookie press!!  You can make your own holiday cookies with your kids!!!
3.  Go to Shows Together
We LOVE shows!!!  We started taking my daughter when she was two years old and have been going ever since!  We saw Go Diego Go Live (an AWESOME show!), and I couldn't believe how much she loved it and watched the entire show!  We have been to Dora, Barney, Thomas, The Nutcracker, Zillion Bubble Show, and much more!  This year we are going to Disney On Ice at the Dunkin' Donuts Center in Providence.  The kids can't wait!  I am doing a giveaway on my personal site, MamaLuvsBooks, so if you want a chance to win a 4-Pack of Tickets to the show in Providence, please click on my site and enter!  The winner gets a choice of any showtime.  Hope you win and hope to see you there!  We will be there having a BLAST!
4.  See Family During the Holidays
I LOVE to see family during the holidays.  We are the only ones from both sides of the family that moved away from the DC area, so whenever we get a chance to see family I love it.  The past few years we have rented a beach house and all stayed together for a week during the holidays.  With the growing family and multiple babies it is getting a bit harder to do.  This year my brother and his family are coming to visit in RI and so is my husband's sister's family.  I can't wait to see everyone!  Holidays are about being with family!!!
5.  Find Something Charitable for the Kids to Get Involved With
I really like the idea of showing my kids that there is more to the holidays than just "getting presents."  I want them to focus on being generous and loving to others and learn the real spirit of the holidays.  I would love to help out with my daughter at the Sharing Locker, a group in town the helps provide people with their essential needs.  My son is a bit young for this.  Last year we also helped with the Adopt-A-Family Program in town where you get wish lists from families that can't afford to purchase everything on their own.  It's nice to know you are getting something that someone really wants, and it's such a nice feeling helping out others that need it.  I want my kids to learn to WANT to do this.
Happy Holidays Everyone!!!  What are your favorite things to do during the holidays?
Kristin Wheeler
Everyone in New England (and other parts of the world) experienced hurricane Irene…and everyone experienced it differently. I'm not just talking about how the hurricane hit each town (as some were more affected than others). I'm also talking about how each person perceived the storm.  Some people were on a fearful high alert, some were clueless and carefree, and others were somewhere in between.
I would say one of my daughters was on the fearful side.  Even before the storm hit she was thinking of impossible scenarios.  Our imaginations can sometimes be our downfall.  In my daughter's case, storm or no storm, she often creates what our family now calls "What If" questions. "What if this happens?" or "What if that happens?" with detailed, imaginative scenarios.
Her question before the storm was "What if a tree fell on my bedroom?". Interesting enough the idea of self-harm didn't occur to her, just that her room and the stuff in it would be ruined. She was able to describe the image she saw in her head of opening her door and seeing a tree in her room.  Just thinking about it made her upset and on the verge of tears.
Now, as a mom, I can relate to imagining negative scenarios or as I put them, having "worry thoughts". Sometimes, moms and worries are often synonmous.  But I know that in the long run worries, if left unchecked, can be unnecessary and somtimes harmful. So when I realize I am getting stuck in a worry I try to do something about it.
I have tried to share with my daughters some of the things I do to help myself:
1) I ask myself, "Is this worry really possible"?  Sometimes it's just my over active imagination creating something which has a slim chance of happening. So I need to let it go.
2) If it could happen, what could I do to help improve the situation?  I usually feel better if I have a plan.
3) Better yet, what could I do to prevent that situation?  For example, if it's something like a fear that the kids will get hit by car while playing outside, I can do something such as make sure they play away from the road and get one of those yellow 'kids playing' signs for the road.
4) After doing my planning, I can then let it go.  Of course this is sometimes easier said than done, though.  Here are some tricks I do to let it go:
– I blow the image away.  Yes, one thing that makes us emotional about ideas is that we get attached to them.  So I imagine the image moving away from me.
– If you are still having trouble detaching, here's a trick from a neuropsychologist called Neuro Linguistic Programing.  It's a study in how to manage our brain for peak performance.  If you've heard of Tony Robbins you might know some of the techniques.  One technique is to play with the image.  If the image is bright make it dull. If it's colorful make it black and white. If it's scary, change it to make it silly.  The fear images we create in our head aren't real. They are a story we create in our head. We therefore have the ability to change them. If you were listening to a song on the radio that you hated would you keep listening or change the station?  If you are drawing a picture you don't like, can't you change it or start drawing a new one? We can do the same things with the images in our heads.
– You can also "Give it up to God"  as some people say.   Often we don't have control over life and need to accept that. Prayer can be a way of feeling supported and feel that there is something greater than ourselves. You can also use a particular prayer called The Serenity Prayer which is used in AA,  "God grant me the serenity to accept the things I cannot change; courage to change the things I can; and the wisdom to know the difference."
– Another way of letting go is humor.  Humor helps us detach from a situation and see it in a different way.   When my ideas didn't work to sooth my daughter regarding the hurricane (or actually help her soothe herself) I took another approach.  I simply observed to her that the image she was thinking about hadn't happened and look how upset she was.   She replied, "It could happen".  So I replied, "We could also win the lottery.  Should I dance around like we won the lottery because I can imagine winning?" (insert very silly dance and a celebration as if we won the lottery)"  This brought some giggles.
While my silliness helped my daughter, my own response made me think. How often do we put ourselves in a bad or sad mood over worries about things that haven't even happened (and often never happen)?  What if we used that energy to imagine positive things that could happen? Imagine our different mindset and feelings if every day we imagined the wonderful things that could happen to us and our kids.  We could also just use gratitude to appreciate the wonderful things, big and small, that DO happen every day.  It's your choice what you focus on.
Yes, it's good to be prepared.  But let's not waste our lives thinking only of worries and missing out on the joy in life.
"Worry never robs tomorrow of its sorrow, it only saps today of its joy." ~Leo Buscaglia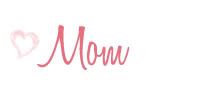 Warning!! Introducing your child to HappiTaps may mean you'll be seeing a lot less of your Iphone. On the flip side, it's sure to provide lots of giggles, heartwarming moments, and some uninterrupted "mommy time."  HappiTapps pairs up technology with teddy for a winning combo!
Like most toddlers, my daughter loves to play on my Iphone.  Her favorite thing to do is watch YouTube videos and listen to music.  Recently, she's been waking up saying, "Bear," and before bed she says, "Night Night, Bear."  I've never before reviewed an app, but the new Infantino HappiTaps Beary Happi app had so many neat toddler friendly features, I was excited to test it out.  Clearly, it's a hit with my daughter!
Features:
3D computer animation in conjunction with the iPhone/iPod Touch cutting technology to create a toy that reacts to a child's life moments
Over 150 different expressions to keep kids engaged and learning

Tell jokes, share fun facts, tell stories, sing songs, teach educational tidbits
Beary Happi also loves to laugh, wink, make faces and of course he eats and sleeps

Full of games and activities for engaging play
2 Play modes

Toddler Mode – Hides the navigation so toddlers cruise carefree from 1 activity to the next
Manual Mode – Let's kids choose between the 7 games and activities

The cover features a lock for the home button to ensure kids stay within the app
Age: 18+ months
What exactly are HappiTaps?
HappiTaps are a toy/app hybrid. Infantino/Step 2  created a winning combination, merging kids  fascination with technology and an adorable snuggle buddy to create an interactive companion.  Brilliant, I say!
Beary Happi is the very first HappiTap. Put your Iphone or Ipod inside and download the free app to make him "come to life".
I've already downloaded the HappiTap app and am eager to get my bear case that will wrap around my Iphone.  I know my daughter will go crazy over it!  We are just beginning to learn about all the features as we navigate through the app.  I'm torn because I think this would make the perfect stocking stuffer for her–once the bear arrives–but I'm so excited to see her reaction that I don't think I can wait until Christmas!  😆  At a retail price of just $19.99 plus free shipping, this makes a great gift for nieces and nephews too!
Disclosure: I wrote this review while participating in a campaign by Mom Central Consulting on behalf of Infantino HappiTaps and received a product sample to facilitate my review and a promotional item to thank me for taking the time to participate.  All opinions  are my own.