Archives for July 2011
http://www.youtube.com/watch?v=Nq8ZWWLkT3c
At 5:50 this morning my eight-year-old daughter was standing at the side of my bed, whining to me that she was "starving".  I stumbled downstairs with her,  half awake, thinking to myself that she would not do well in Somalia.  After fixing her a bowl of oatmeal, I opened my laptop on the counter, and still feeling frustrated with her dramatics, said,  "This is what starving really looks like."  As she ate her breakfast, we watched the news video of Somalian refugees fleeing drought and famine to find food in neighboring Kenyan and Ethiopian refugee camps.  
Some of the children in the video had been walking barefoot for weeks.  She stared at my face intently as I started to cry, and then looked back to the screen at the parade of children literally starving to death.  Some had not made it.  Like so many "mommy moves," I am not sure if it had been the right thing to do.  It was a bit drastic perhaps, but these days I guiltily scrape scraps of food from our dinner plates into the trash as I wonder how to help my kids understand.  My daughter is an active, and slim child who could eat all day.  She probably did wake up with her stomach growling, but in our home with a brimming pantry, and full refrigerator, she has no concept of what it truly means to be hungry.  To watch the images of suffering gives me a sense of helplessness, but organizations like World Food Program, UNICEF, Save The Children and SaveOne,  get money donated as directly as possible to those in need.   By donating to them, I feel I've at least done something other than sitting by and idly watching this tragedy unfold.
Do any of you know of other ways to help?  What are ways that we as parents can help our children understand what is going on in the world and how lucky we are to live in this country?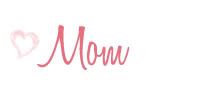 This week, I am at the beach with my kids in a condo with a full kitchen.  We are having lazy mornings where breakfast happens around 10:30-11am (right before we head down to the beach and eat a late lunch).  I brought some handy Biscuit mix with me because there are many quick and easy things I can make that are kid friendly and portable.  Yes, I am not a big fan of 'mixes' but we are on vacation!  I made these ham and cheese muffins for brunch yesterday and will be serving them with a salad for lunch today!  Can you say fast and deeeeeelicious!
Prep time: 10 min.  Total time: 30min   Servings: 12 muffins
Ingredients:
2 eggs
3 cups Bisquick mix
1 cup of milk
2 TB vegetable oil/melted butter
1 cup shredded cheddar cheese
3/4 cup chopped fully cooked ham
Directions:
Heat oven to 400°F. Spray bottoms and sides of 12 regular-size muffin cups with cooking spray. (Spray will work better than greasing or using paper muffin liners.)
Beat eggs slightly in medium bowl with fork. Stir in Bisquick mix, milk and oil just until moistened. Stir in 3/4 cup of the cheese and the ham. Divide batter evenly among muffin cups. Sprinkle remaining 1/4 cup cheese evenly over tops of muffins.
Bake 18 to 20 minutes or until light golden brown. Immediately remove from pan. Serve warm. Wrap and refrigerate any remaining muffins.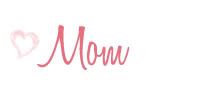 My daughter and son both have friends they've met through school with food allergies.  Some kids are allergic to one food, but others are allergic to many.  Obviously, the more the kids are allergic to the harder to accommodate their food needs.  The eight foods that account for 90 percent of all food-allergic reactions in the United States are: milk, eggs, peanuts, tree nuts (e.g., walnuts, almonds, cashews, pistachios, pecans), wheat, soy, fish, and shellfish.  When kids are allergic to milk, usually they can drink soy, but if they are allergic to both it  gets even trickier.  You need to find things like Rice Milk or Coconut Milk as substitutes.  The substituting of foods can become pricey and hard to find.  Most kids with allergies need to find what they can eat and of that what they like to eat.
It can even get harder when parents need to take kids out to eat.  My daughter's friend's parents usually look online for ingredients to restaurant menus (which have become a little more accessible in recent years), or they call and ask the restaurant.  Most try to be accommodating, but there can't always be assurances that things are safe.  Some items obviously come prepackaged from plants that also make food with allergens, so traces can get into the foods.  A trace can be harmful to kids with severe allergies and very dangerous.  The most common symptoms of a food-allergy reaction is hives. Here are other symptoms people can have as well:
tingling in the mouth
swelling of the tongue and throat
difficulty breathing
stomach cramps
vomiting
diarrhea
eczema
Parents need to be vigilant though, because a severe allergy is different to an intolerance; it is not just a bit of a rash or a bit of an itch, it is actually life-threatening (anaphylaxis).  I've seen my friends' kids have reactions before, and it is very scary to witness.  My friends have also told me many stories of rushing their kids to the emergency room, and some from just a trace of peanut butter on a straw.  It's scary to think how a trace can set off such a huge reaction, but it can!
Once parents figure out what their kids are allergic to, they can find things for the kids to eat to keep them healthy and thriving.  There is always the threat and worry parents have to live with daily.  Kids are not home all day and protected, they need to go to school and other events outside the home.  Kids need to do their best to learn how to protect themselves from coming in contact with allergens.  This is something  kids with allergies must learn from their parents.  Obviously, a younger child will have more difficulties with this, as they are curious about foods and have more of an "I want to try" type attitude about the world around them.  Schools in recent years have been more accommodating for kids with allergies (setting up special eating areas for peanut eaters like my daughter's school has, and selling better types of food), but it's still difficult to keep the child 100% safe from coming in contact with different types of foods.  I remember watching Trace Adkins, a Country Singer, on Celebrity Apprentice.  He was raising money for the Food Allergy & Anaphylaxis Network because his 6-year-old daughter, Brianna, suffers from life-threatening reactions to peanuts, milk and eggs.  I remember him saying that his wife met his daughter every single day at lunch time because of the worry of a reaction occurring.
What do children with food allergies do if they come in contact with foods they are allergic to?  Well, if they have a reaction, usually doctors prescribe an antihistamine, such as Benadryl®; however, if there is a severe reaction, then epinephrine may need to be used (also called an EpiPen®).  Parents work with doctors to know what is best for each child and how severe the allergy usually is for that specific child.  Most parents I know with kids that have food allergies carry medications with them all the time, and they also have a set stored with the school nurse.  Reactions can happen quickly or slowly, but you always want to be ready just in case.
Kids with food allergies can live a normal and full life, but just like any child with special circumstances they need to know what to do to keep themselves healthy.  It may be more difficult for a child to participate in certain events with other kids, but in most cases parents can help with accommodating their child to keep them involved.  Getting a diagnosis of a food allergy (for kids and adults alike) is a life-altering experience.  Your life is changed on a daily basis, because you do need food to survive.  Your way of life, where you shop, what you cook, where you eat, what things you participate in, what trips you take, may all have to be changed in some way, but with making these changes life can still be fulfilling.
Parents and kids need to stay educated, aware, and involved in protecting themselves from allergens.  There is no cure as of now, and the best way to avoid a reaction is to avoid the allergen.  Hopefully everyone (food allergy affected or not), can come to together in awareness to help protect people that are dealing with food allergy reactions and make life a little easier and safer for them!  There are many affected with this, as more than 12 million Americans have food allergies.  This means that it's 1 in 25, or 4% of the population.  More statistics are listed at this site.
Lastly, here again is the "Welcome to Holland" article I posted in my Special Needs post.  My friend, who has daughters with food allergies, said she could really relate to the Holland article as well.  It is definitely appropriate for people in many circumstances.
* Are you or your children affected by food allergies?  How has the diagnosis changed your everyday life?
Kristin Wheeler
If you compete in sports, I am sure you can totally relate to the feeling of complete accomplishment and exhilaration that you experience when taking part and finishing a sporting activity.
As some of you may know, back in May of this past year I completed my FIRST MARATHON!    I had promised to report back once I had completed the race to tell all of you how I did.     I remember the unbelievable feeling I had crossing that finish line and getting my medal.   I was trying to hold back all the tears when hugging my loved ones who were there to be a part of the special day.  It was a day like no other, and one that I will cherish and remember for the rest of my life.  However, I woke up the next morning to find myself feeling very down, sad, and dare I  say, even depressed.  I should have been ecstatic, but instead I was left feeling empty inside…and more than a little sore.
How is it that I was sad and ready to cry even though the goal that I had been working so hard for was finally accomplished?!  I was mad and upset with myself for how I was feeling.  I could not understand it, and, unfortunately, that made it all the more harder on me.  I thought I would feel better in a day or two, but I was mistaken.  Fact is, I was still feeling down after a full week had passed and I was starting to become concerned.   I did what any person would do and turned on the ole' computer and started to GOOGLE my heart out!   After some research, I realized that what I had been feeling was in fact, normal.   I was experiencing the post-event blues, my friends.
Post –event blues?  What is that? This type of sadness or depression can be commonly found in runners, but can also be found in musicians or people planning  a big event such as a wedding or a reunion, etc.  When anyone spends large periods of time either mentally or physically preparing and training for an event such as a marathon and then, in what feels like a second, it is over, it can be hard to deal with– on an emotional level.   It is similar to the letdown many of us experience the day after Christmas or after a huge event or fundraiser for which you have been working and planning.  It was such a relief to know the feelings I was experiencing were normal and natural.  So, now, the question became, what do I do to feel better?  Can I feel better? You certainly can fight those negative and depressive feelings, and here are some tips that can help.\
1.        

Rest and Relax

– Take some time off and just rest your mind and body.   I trained for over 18 weeks for the marathon, and I  needed at least a week or two off to rest and help my body heal.   My body had just gone though a huge ordeal, and it needed some time to recoup and rest in order to be back in working shape.   If you have just planned a huge event and you are suffering from the letdown of the day being over then  you can take this opportunity to catch up with friends or go out to that movie you have been planning to see.   Do something for YOU!  You accomplished something extraordinary and special to you, and you need to enjoy and revel in it.
2.        

Get back into a routine

– After the mini-vacation, you need to get back into a daily or even weekly routine.  It is important to start slow and take your time.  Your body and mind are going through a huge emotional and physical roller-coaster, and it takes a lot of drive and willpower to get back into the grind.  It is not going to happen overnight. You need to get yourself back to being energized and focused on the next event in your future.  Set a pace that you are comfortable with and proceed from there.
3.        

Plan New Events And Set New Goals for Yourself

– This one was very important and necessary for me to get out of my depression.  A huge part of why I was feeling so depressed was the fact that I had accomplished this huge dream of mine, and I no longer had that to look forward to.  It really hit me harder than expected. I needed to set a new goal,  and once I did, I found my spirit and enthusiasm returning as quickly as it had disappeared.  I started to set my sights on another full marathon for the end of October. Focusing on setting a new goal for my finish time and starting a new training schedule felt good…and I was quickly becoming myself again.
If you have experienced anything similar to this, or if you have any remedies for helping to fight the depression, please share.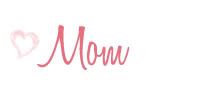 You know it's summertime when you get back from the pool with the kids around 5 o'clock and the thought of making dinner is… exhausting.  Don't call pizza delivery or pick up Chinese take out! This light taco salad recipe makes a delicious and nutritious quick weeknight dinner (or lunch!).  This is the time of the year we rely on friends and family for extra help in the kitchen, right?  I saw this recipe over at The Nourishing Home, tweaked it, and made it my own.

You'll be done making this dish in 15min or less and will have an easy family meal everyone will love.  I mean, who doesn't like making their own salad? Or, lay out flour tortillas and make individual wraps.  Enjoy!

Ingredients:

1 pound ground turkey (or substitute with grass-fed ground beef)
1 TB  Mexican/Taco seasoning 
1/2 tsp sea salt (only if seasoning above is salt free)
1 cup salsa or pico de gallo
2 tbsp cultured sour cream
1 head romaine lettuce, cut into pieces/shredded almost (about 8 cups)
2 cups cooked pinto beans (15oz can drained)
1 cup corn
1 avocado, diced
1 cup grated cheddar cheese
1/4 cup sliced black olives
whole wheat tortilla chips
Directions:
In a large skillet over medium-high heat, add two tablespoons of olive, oil, the ground turkey, Mexican/taco seasoning and salt. Cook, breaking the meat up, until no longer pink, about 5 to 6 minutes. Pour off any excess liquid. Stir in 1/2 cup of the salsa, 1 cup of corn and cook until heated through, about one minute.
In a small bowl, combine the sour cream and remaining 1/2 cup of salsa to create the taco salad dressing. Add salt and pepper to taste.
Place the lettuce, turkey mixture, beans, avocado, cheese and olives into separate bowls. Serve buffet-style so your family can make their own salad. Top with the taco salad dressing.
Serve with whole wheat tortilla chips.  These also make great wraps!
(Photo credit: Real Simple. Recipe adapted from www.realsimple.com)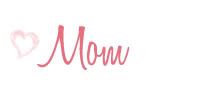 My daughter has gotten to the point where she loves the water; it took several days of taking her to the pool and getting her wet before she would actually jump in, but, now, she's a pro!  Does anyone have any ideas on how to actually teach her how to swim, beyond having her take lessons?
http://www.youtube.com/watch?v=9rMeGnP3fFg
My son has always been small. He was born weighing 6 lb, 2 oz and was 20 inches long. In the back of my head, I attributed his small weight to the fact his umbilical cord was wrapped around his neck four times. After all, I was almost a 9 pounder as a newborn so I figured my child would be the same
He never "caught up" on weight and was always in the lower percentiles for weight, usually hovering around the 10th percentile but after he weaned from breastfeeding at 12 months old he dropped down to the 7th, then the 5th and eventually less than the 1st percentile where he currently resides.
My pediatrician is wonderful and not an alarmist by any means, but at his 15 month appointment I expressed concern for my son's lack of appetite and growth. She referred me to  the local children's hospital to meet with a Gastroenterologist to rule out any underlying health conditions.  The doctor we met with was wonderful and tested him for various diseases, such as Cystic Fibrosis and Celiac Disease. Fortunately, his blood work  for celiac and sweat test for cystic fibrosis all came back negative.
She then referred us to the "Feeding Team" to work on getting him to eat better. The Feeding Team was an amazing team comprised of over 6 doctors, therapists and residents. They observed my son eat a meal and talked with us for almost 2 hours. It was helpful for them to see his lack of interest in food and offer their suggestions on how to get him to gain weight. After our appointment with the Feeding Team we have kept up with regular appointments with the Occupational Therapist and she has helped him gain some upper body strength and learn how to chew his food better.
It's been a journey over the past few months and I know we have made some progress, but that doesn't make accepting a failure to thrive diagnosis any easier. It stings every time someone at the grocery store asks if he is 10 months old or whenever anyone comments on how tiny or small he is. My son is now 19 months old and only weighs 20.4 pounds and is 31 inches tall. He has hit every developmental milestone on time or early;  however,  he is a peanut. Being small doesn't make him any less of an amazing toddler so it hurts me as a Mom when people make such a big deal about his size. To be perfectly honest, when he was first "FTT," it felt like I was a failure as a Mom.
As a Mom (or Dad) have you had to deal with a tough diagnosis? How do you manage?
*You can follow our journey through the Failure to Thrive diagnosis here.
Being a former elementary and middle school teacher, I truly know the meaning of the educational summer slump.  It's very easy for kids to fall back in their reading and math skills while playing all day and hanging around the pool all summer.  Here are some ways you can help to keep your kids' skills strong (maybe even improving them!):
1.  Read to your child EVERY night (10-20 minutes)
Kids learn by example, and if you set the example that reading is important then it will be for them. Reading on a regular basis correlates to higher test scores and a more extensive vocabulary.  Libraries are a great resource during the summer as well.  Many have summer reading programs with incentives for kids.  Allison Alexander, owner of AMKB, also loves reading to her child and to schools to promote literacy (pictured below reading at an elementary school in East Greenwich, RI).  Lastly, check out what this teacher says about reading nightly.
2.  Play "I Spy" while driving in the car!
This is a fun game you can play with the kids while in the car (and I've been spending a lot of time driving on vacations and to and from activities).  Practice letters, colors, shapes, reading, math, etc.  Example: I spy the letter D (Dunkin' Donuts).  How many do you see?  (2).  I spy a white triangle (sail on the Chelo's sign).  How many people are on the sign? (4).
3.  Cook with your kids!
Cooking is fun, and kids can learn a lot from measuring, mixing, and baking.  Math and science skills can be practiced by discussing and measuring ingredients, seeing what happens when things are mixed together, learn what different amounts of ingredients can do, and even dividing up amounts (cupcakes into groups).
4.  Buy educational workbooks & utilize educational websites
I like to pick up fun educational books that I find for the kids.  I make it out to be a fun thing, not a chore.  Many good books can be found at Walmart, CVS, Rite Aid, Costco, etc. (or online).  Kids can even use the workbooks to "play school," and the books are easy to pack for a fun vacation activity.  Also, let kids have some "computer time" to play/learn.  I found some sites I think are educational, as well as having my daughter use a site that was sent home from school for summer practice.
5.  Take your kids on field trips
If you have a free day in your summer schedule, or if you are out of town on vacation, plan an educational field trip for the kids!  Children's Museums, Aquariums, Zoos, Nature Centers, and Historic Sites are all great places to take the kids.  While my parents were watching my kids recently, they took them to the Hidden Pond Nature Center and The Air and Space Museum.  My kids found both of them to be so much fun (and very educational).  My kids also love learning about history.  We visited the Smith Castle in North Kingstown, RI recently, and they learned so much!  Field trips are so much fun for the kids;  they don't even realize they are learning!
6.  Buy educational toys to play with your kids
You can find great educational stores in most towns and cities.  Many of these are individually owned.  I shop at a place called Learn All About It in Warwick, RI.  It is family owned, has many educational activities for kids to participate in at the store, and it carries wonderful educational toys.  Stores like Lakeshore Learning also carry many great toys!  Playing with your kids is one of the greatest things you can do for them.  Kids, especially young kids, need to learn how to play and be imaginative.  Spend 30 minutes a day in engaged play with your child.  Try this at least three times a week!  You will cherish this time and so will they!  Fold the laundry after the kids go to bed,  or wash the dishes later.  This is time you will never get back with your kids.  They grow older each day!  Engaged play helps kids learn, and you can be an part of your child's educational development.  Remember, this is their summer, so HAVE FUN!!!
* What do you like to do in the summer with your kids?  Do you find educational experiences for them to keep them sharp with their skills?  Here is another great article about summer learning loss.
Kristin Wheeler
Hi, my name is Kristin, and I am a Reality TV junkie.  Reality TV is my crack.  I'm addicted.  I admit it.  I'm sure it sounds pathetic, but after a day of tending to the kids, the house, the bills, volunteering at schools, and everything else that Moms do, it's nice to get that break from my reality.  I am not ashamed at all (well, some shows I watch I should be ashamed of, so says my husband).  I was going to do my normal Top 5 List that you all know I am such a fan of (see Top Books, Top Websites, Top Movies, Top Exercises, etc.), but in this case it seems impossible.  I like too many!!!  Here is my most recent crack list (and I am admitting all – true confessions):
I will also have to say, I do not watch the Real Housewives series, the Fashion/Runway series, Top Models, American Idol, Dancing with The Stars, America's Got Talent, etc.  I'm sure I would have enjoyed all of these as well, but there are only so many I can keep watching and fit them into my schedule (I do have a family and two book clubs to keep up with!).  Here is a list of others I have watched in the past (I had to really think about these, and some I'm not too proud of):
Rock of Love (all of them)
The Joe Schmo Show (both)
I'm a Celebrity, Get Me Outta Here!
Flavor of Love
Confessions of a Teen Idol
Newlyweds: Nick & Jessica
The Osbournes
The Mole
Temptation Island
Paradise Hotel
Wife Swap
The Anna Nicole Show
The Surreal Life
Farmer Wants a Wife
The Swan
Celebrity Fit Club
Supernanny
Pimp My Ride
Parental Control
Next
Elimindate
Sober House
Who Wants to Marry a Millionaire?
Well, these are just a few throughout the past few years.  I'm sure there are many more since Reality TV as we know it today basically began in 1992 with MTV's The Real World (yes, I've probably seen every season since).  I'm not sure what it is that makes me enjoy these programs more than dramas or comedies on television, but once I get hooked on one then I'm hooked!  It might be the real tears (in some cases) and real drama (again, in some cases) that happens unscripted.  Unfortunately, the "reality" of the shows has become more fake over the past few years, but I do keep watching anyway.
Big Brother Season 13 just started this week!  I'm a huge fan of this show, and I've even printed out the application to tryout a few times (I always chicken out).  Already from the first show of the season I am hooked.  It probably helped that they brought back six former players, so I already knew them and what craziness they will bring.  My husband would like to be on The Amazing Race (I would too), or Survivor (for the record, I would probably NEVER survive)!
Shows that I am currently watching:  The Bachelorette, Big Brother 13, Teen Mom, Celebrity Rehab, and The Challenge: Rivals (not too many shows on this summer, but I think Bachelor Pad is starting soon!).
Disclaimer: As labeling myself a "junkie," I guess my addiction is not a true addiction, as I can read books, go out with friends, and hang with the kids and the hubby, all while missing an episode or two.  I will probably check the Internet though to see what I missed, but the "addiction" does not interfere with my normal daily and family life.
* Do you watch Reality TV?  What is your favorite show?
Kristin Wheeler